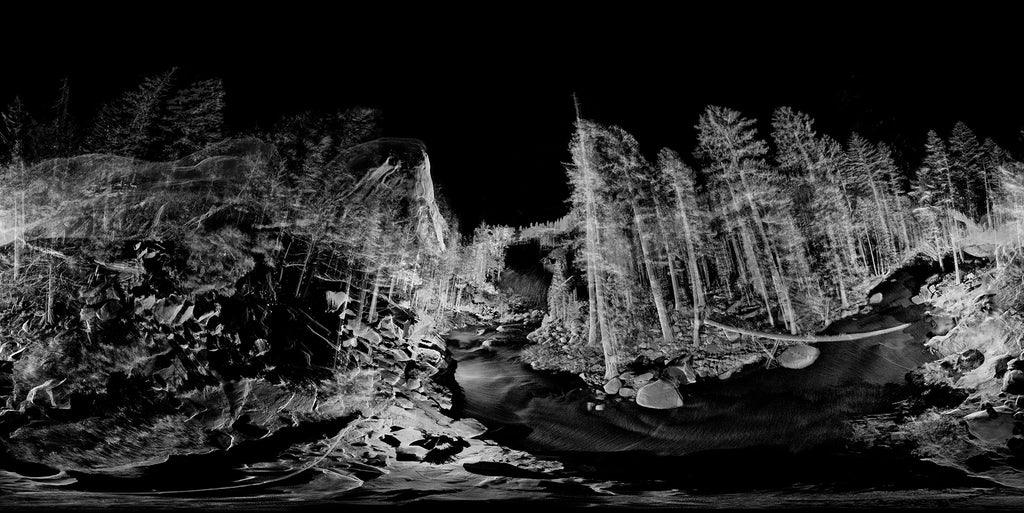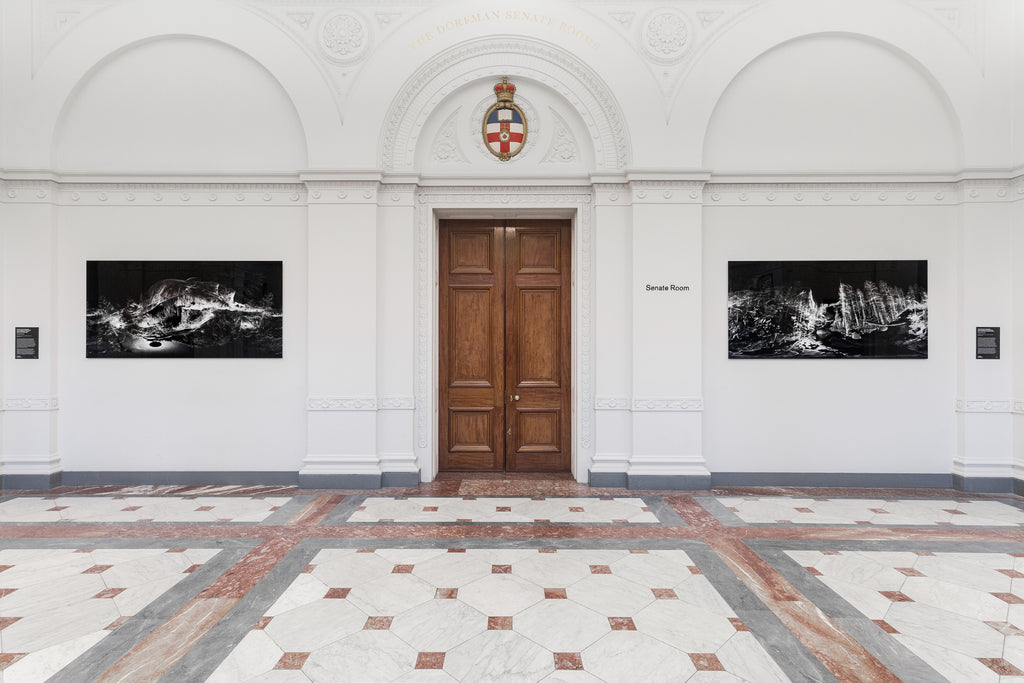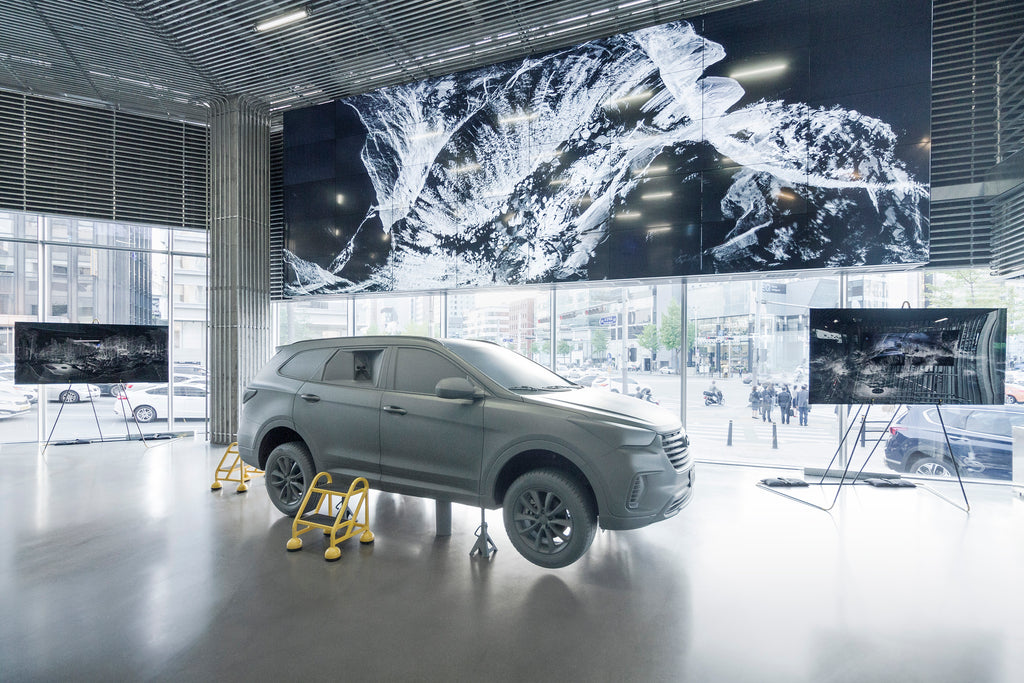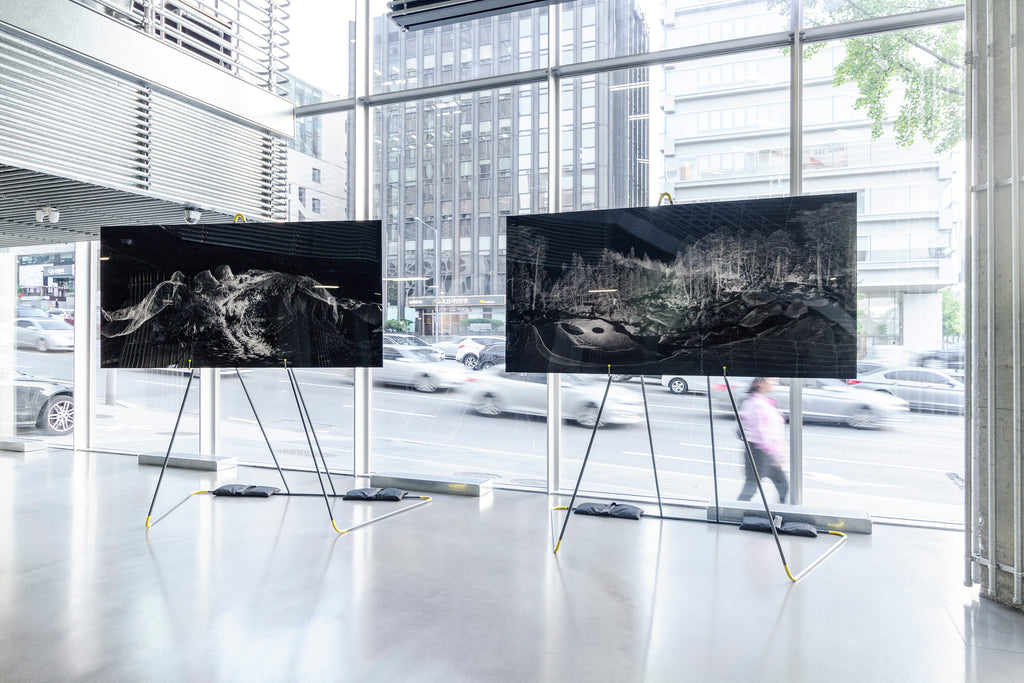 Post-lenticular Landscapes: Equirectangular 05 Nevada Falls (after Muybridge and Adams)
£4,875.00
---
Sizes
W200cm x H100cm - Limited Edition of 3 Mounted
W120cm x H60cm - Limited Edition of 5 Mounted

Digital C-Type Print 
All our UK printing & mounting is undertaken by theprintspace, London.
Archival quality (40 years in daylight, 80 year in dark) Their C-Type printers expose light-sensitive silver halide crystals on Fujicolor Crystal Archive Matt paper. Molecular level detail. True continuous tone.
Each print comes with an artists statement in the form of a bespoke booklet (delivered separately)
Mounting
Mounted direct to 2mm Aluminium. With Aluminium subframe on rear for ridgity. 
Shipping
Shipping for mounted artworks varies by size.  
Artworks are dispatched within 5 days. We're working to establish printing within the USA, so please contact us directly before purchasing and we'll update you on any developments. 
prints@scanlabprojects.co.uk
For overseas orders, prints are dispatched packed in a wooden transport crate. 
UK - £30-£50, please allow 2-5 days for arrival after processing. 
US - we are testing US-based printing to save the planet & your wallet.  If you would like your artwork soonest, let us know and we will send from the UK.
International - £600-£800, please allow 7-21 days for arrival after processing.
---
Post-lenticular Landscapes is a re-enactment of the early photographic expeditions of Watkins, Weed, Muybridge and Adams into Yosemite National Park. Our expedition, in Summer 2016, was not equipped with cameras but instead with the latest terrestrial laser 3D scanning equipment. The completed work - a high fidelity 3D hologram of Yosemite Valley - was on display at LACMA in Spring 2017.
In the 1870's Eadweard Muybridge looked to Yosemite as a setting to test his pioneering photographic techniques. These early expeditions have been replicated throughout history, most famously by Ansel Adams, but more recently by thousands of digitally enabled adventurers with comparatively tiny cameras tucked into their pockets.
Post-lenticular Landscapes re-enacted these expeditions equipped with the very latest in terrestrial laser scanning technology. This crusade has unearthed the three dimensional facts of the landscape allowing the photographic experience of Muybridge, Adams and a thousand other visitors to be digitally replicated and realising Muybridge's original endeavour to capture the scenes in three dimensions as stereograms.
Yosemite Valley seen through the eyes of the terrestrial laser scanner. These digital images occupy strategic POVs that hover close to the iconic (and often dangerous) tripod positions of Watkins, Weed, Muybridge and Adams. Our digitally privileged cameras step beyond the cliff edge that restrained the early photographers and modern iPhone users alike to reveal the entire Yosemite Valley in a cloud of over a billion precisely measured (but sometime erroneous) points.